When you take a photo on iPhone/ iPad or Digital camera. It records location coordinates within image file, along with many other image metadata like Camera Model, Lens Model, ISO, Shutter speed, Aperture. It uses GPS Coordinates or Cellular Tower location to obtain and record this informations within the Image file.
Method 1 :
View Photos location Using Apple's Photos App for FREE.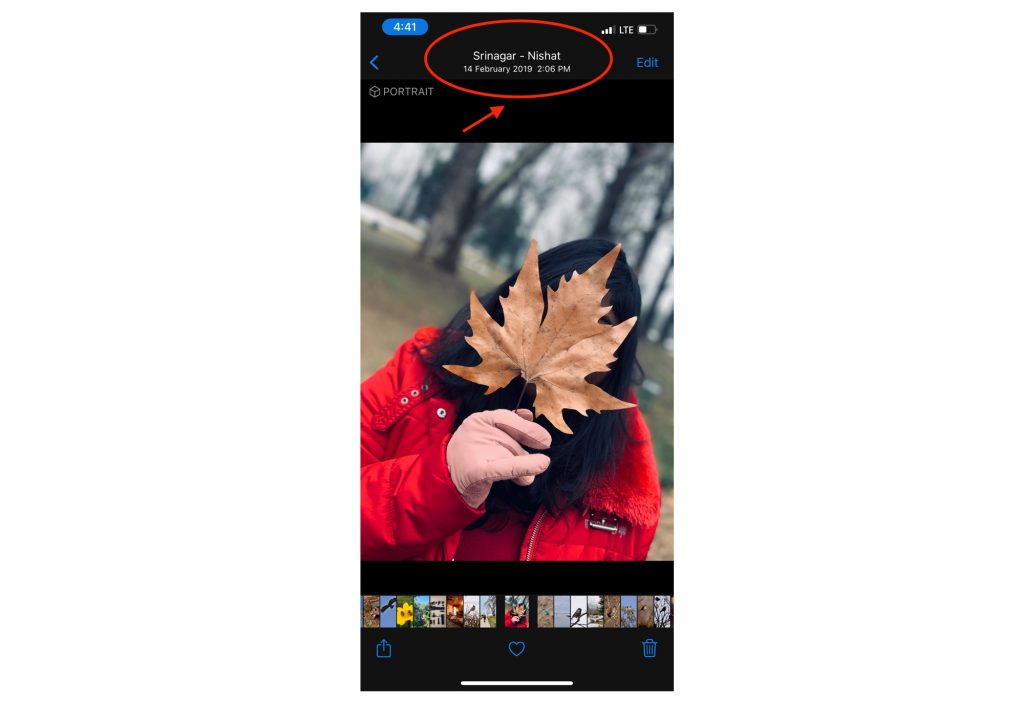 Method 2 :
Step by step instructions
Download the "Exif Viewer by Fluntro" App from Appstore
Appstore Link: – https://apps.apple.com/us/app/exif-viewer-by-fluntro/id944118456
After downloading and installing the app, open app and allow the app to access to your photos.
Select the Desired Photo.
Location name would be displayed on bottom right corner of EXIF Card.
Tap on location name to toggle between location name and coordinates.
Scroll down to see location coordinates displayed on the list below.
How to view Altitude and Speed at which photo is shot?
Select desired photo after downloading "Exif Viewer by Fluntro" App from Appstore.
Scroll down to "Altitude" to see height at which photo is taken.
Scroll down to "Speed" to see

speed at which you were travelling while photo was shoot.
Use settings to toggle between imperial and metric units to switch between Feet and meter respectively.
NO LOCATION DATA? (GEO TAGGING NOT WORKING)
If you don't see location name or coordinates, please make sure location service is turned on and is accessible to the specific camera app you are using.
Step by step process of enabling location access is explained in
How to edit location of Photos on iPhone or iPad?
Checkout following article to get step by step instruction of how to edit location?