Social media has become an integral part of our lives, allowing us to share our experiences, connect with friends and family, and even promote our businesses. When you post a photo on social media, you might not realize that it contains a wealth of hidden information known as EXIF data. EXIF, short for Exchangeable Image File Format, is a collection of metadata stored within image files. In this blog post, we'll explore how social media platforms handle and display EXIF data and discuss the implications for users.
WHAT IS EXIF DATA?
EXIF data is a treasure trove of information embedded within your photos. This metadata can include details such as the date and time the photo was taken, the camera model and manufacturer, exposure settings, GPS coordinates, and even the software used for editing. While this information can be incredibly useful for photographers, it can also raise privacy and security concerns when shared on social media platforms.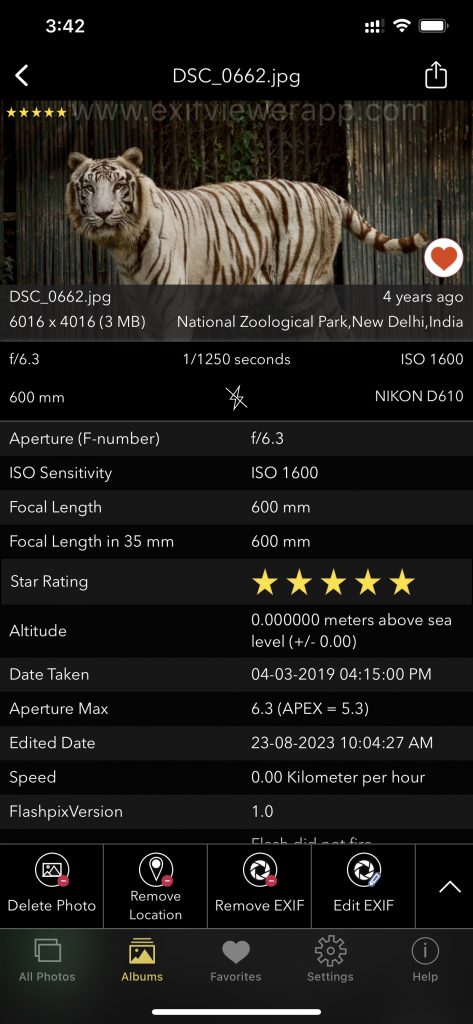 On iOS: Screenshot of EXIF Viewer by Fluntro app displaying detail view of all exif information of a photo
How Social Media Platforms Handle EXIF Data
Social media platforms vary in how they handle EXIF data. Here's a breakdown of how some of the most popular platforms deal with this information:
Facebook: Facebook strips most EXIF data from photos when you upload them. However, it retains some information, such as the date and time the photo was taken, which is displayed on the photo's details page. GPS data is typically removed.
Instagram: Instagram also removes most EXIF data, including GPS coordinates, when you upload a photo. However, it may retain some technical details like the camera model.
Twitter: Twitter retains minimal EXIF data, primarily focusing on technical details, such as the camera model. GPS data is generally stripped.
Pinterest: Pinterest, like other platforms, removes GPS data and focuses on technical details.
Flickr: Flickr, a platform popular among photographers, preserves most of the EXIF data. Users can view detailed information about each photo, making it a valuable resource for photography enthusiasts.
Implications for Users
Privacy Concerns: EXIF data can reveal sensitive information, such as your location and the exact date and time you took a photo. This information can be exploited by malicious actors, so it's crucial to be mindful of what you're sharing.
Geotagging Risks: If you don't disable geotagging on your smartphone's camera settings, your photos could contain GPS coordinates that reveal your whereabouts. This information may be misused if shared on social media.
Removing GPS Location details and sharing your photos safely using EXIF Viewer by Fluntro iOS app
3. Identity and Security: Revealing the camera model and manufacturer might not seem significant, but it can provide clues about your tech-savviness, potentially affecting your online identity and security.
4. Metadata in the Wrong Hands: In some cases, your photos may be downloaded and redistributed without your knowledge. When this happens, any EXIF data embedded within the image goes with it, potentially exposing you to unforeseen risks.
Protecting Your EXIF Data
To protect your EXIF data on social media:
Review Your Settings: Check your smartphone's camera settings and disable geotagging if you're concerned about sharing your location.
Use Photo Editing Tools: Consider using photo editing tools to manually remove EXIF data from your images before posting them.
Be Mindful of What You Share: Think twice before sharing personal photos with sensitive information. Consider whether the benefits of sharing outweigh the potential risks.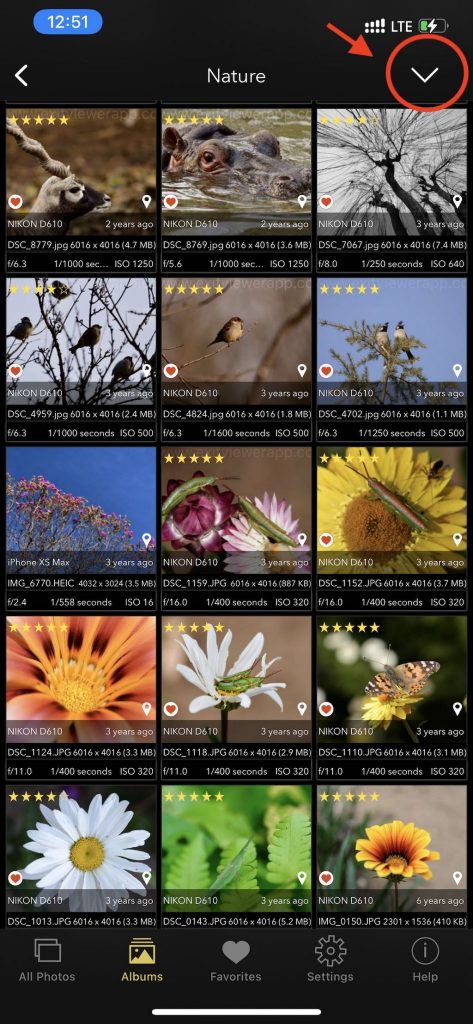 Multiple photo selection for removing EXIF Data using EXIF Viewer by Fluntro iOs App
EXIF data in social media is a double-edged sword. While it can enhance the photography experience and provide valuable information, it also poses privacy and security risks. As a responsible social media user, it's essential to understand how different platforms handle EXIF data and take steps to protect your information. By being mindful of what you share and reviewing your camera settings, you can enjoy the benefits of social media while minimizing potential risks associated with EXIF data.
ENABLE METADATA OPTIONS:
You can view exif information any of your devices.
There are also apps that shows EXIF metadata for images saved on your device. For iOS user we suggest "Exif Viewer by Fluntro".
Download an EXIF viewer app from the App Store, such as "Exif Viewer by Fluntro."
Open the app, import your photo, and View, Remove and Edit the EXIF data.
Appstore Link: – https://apps.apple.com/us/app/exif-viewer-by-fluntro/id944118456
Checkout the preview video of Exif Viewer by Fluntro: