In the digital age, sharing photos has become an integral part of our lives. Whether it's on social media, through messaging apps, or via email, we constantly capture and share images to document our experiences and stay connected with others. However, what many people don't realize is that these innocent-looking photos may contain a hidden treasure trove of information known as EXIF data, and it's raising concerns about our privacy.
Understanding EXIF Data
EXIF (Exchangeable Image File Format) data is a metadata standard used to store information about a photograph within the image file itself. This information can include details about the camera used, the date and time the photo was taken, the shutter speed, aperture, and even the GPS coordinates of where the picture was snapped. While this data is incredibly useful for photographers and enthusiasts, it can also pose privacy risks when shared without consideration.
The Privacy Risks
1. Geolocation Tracking
One of the most significant privacy risks associated with EXIF data is geolocation tracking. When you take a photo with your smartphone or digital camera, the device often embeds the GPS coordinates of your location into the image. If you share this image online, anyone with access to the EXIF data can determine where and when the photo was taken, potentially revealing your exact whereabouts and routines.
Imagine posting a picture from your vacation on a public platform. EXIF data can inadvertently disclose your home address or places you frequently visit, which might be exploited by cybercriminals or individuals with malicious intent.
2. Personal Information Disclosure
Aside from geolocation data, EXIF data can also contain personal information about your device. This includes the make and model of your camera or smartphone, the software used to edit the photo, and even the unique serial number of your device. In some cases, this information could be leveraged to track your online activity or exploit vulnerabilities specific to your device.
3. Inadvertent Sharing of Sensitive Information
You might not be aware that EXIF data exists, but it can be embedded in photos taken by default on many devices. This means that you may be inadvertently sharing sensitive information when you share photos, potentially exposing details about your life, habits, and equipment without realizing it.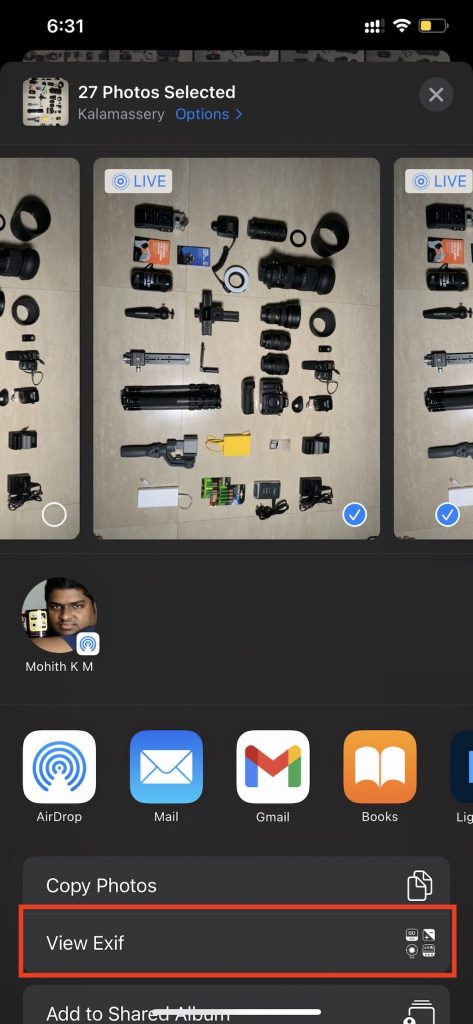 Multiple photo sharing after removing all EXIF informations using EXIF Viewer by Fluntro iOS app
Protecting Your Privacy
Given the potential privacy risks associated with EXIF data, it's crucial to take steps to protect your personal information when sharing photos:
1. Disable Geolocation Services
First and foremost, consider turning off geolocation services when taking photos. Most smartphones and cameras allow you to disable GPS tagging for photos. By doing so, you can prevent the automatic inclusion of location data in your pictures.
Removing GPS Location details and sharing your photos safely using EXIF Viewer by Fluntro iOS app
2. Use Photo Editing Software
If you want to share photos but are concerned about EXIF data, use photo editing software to remove or strip the metadata from your images before sharing them. Many photo editing apps and programs offer this option as a simple and effective way to protect your privacy.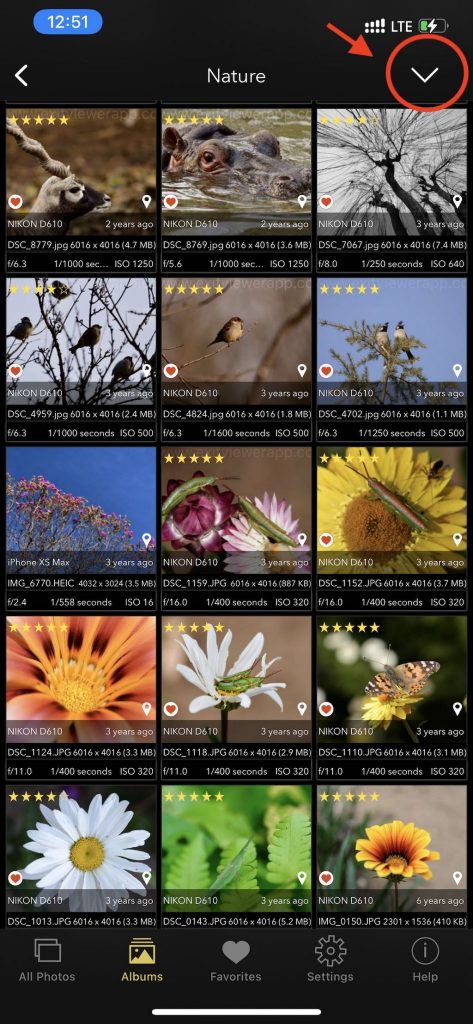 Multiple photo selection for removing EXIF Data using EXIF Viewer by Fluntro iOs App
3. Educate Yourself
Awareness is key to protecting your privacy. Take the time to learn about the EXIF data settings on your device, and regularly review the privacy settings of the apps and platforms you use to share photos. Being informed will help you make better decisions about what information you share and with whom.
FOR VIEWEING EXIF DATA:
On a windows PC: Use File Explorer and other Third-party softwares like "Exif Pilot" or "ExifPro".
On a MAC: Use Preview, Photos App.
On Android devices: Built-in Gallery App and Third-party Apps like "EXIF Editor" or "Photo EXIF Editor."
On iOS devices: Photos App and Third-party Apps like Exif Viewer by Fluntro.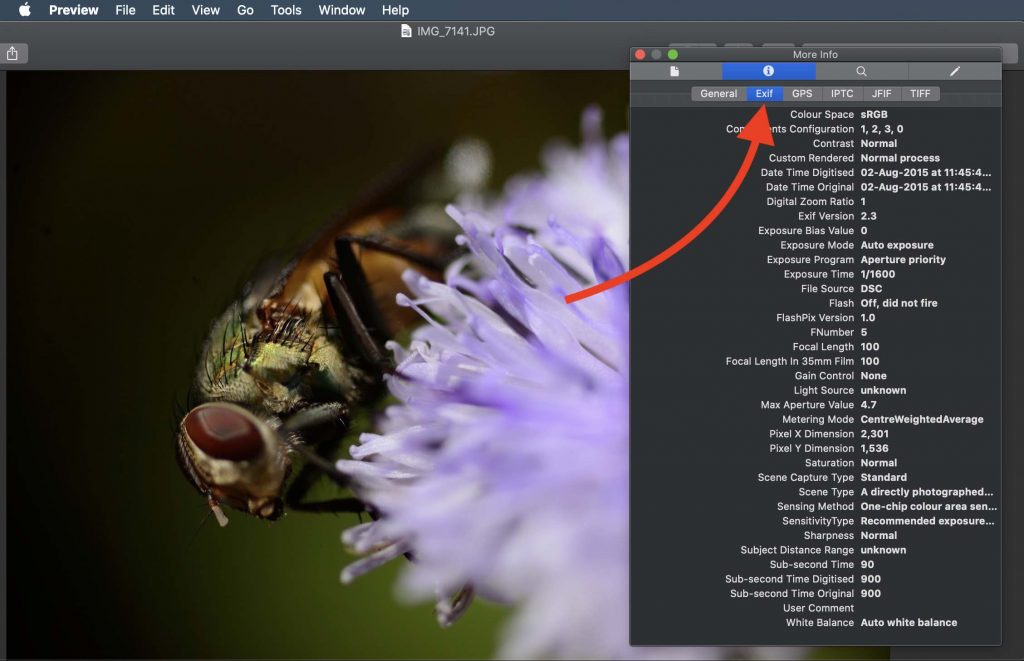 On Mac : screenshots displaying exif information of picture in Preview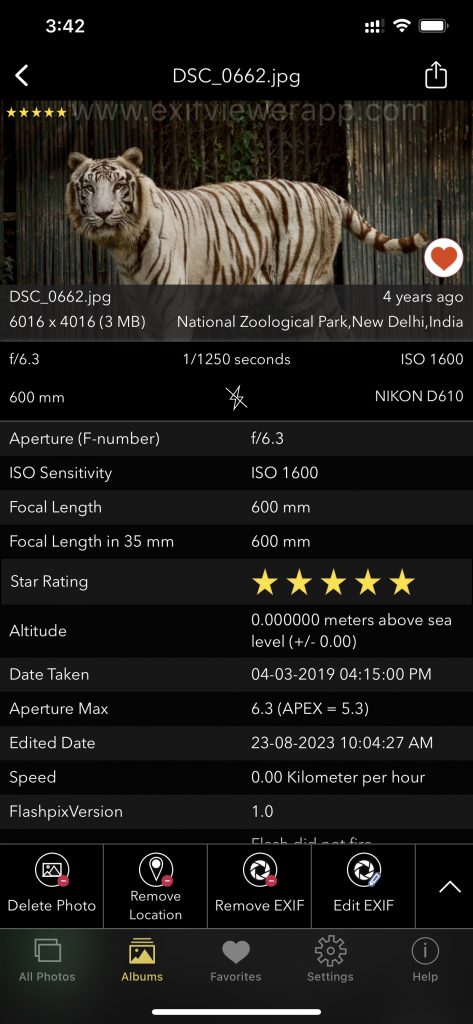 On iOS: Screenshot of EXIF Viewer by Fluntro app displaying detail view of all exif information of a photo
For iOS users Using Third-party Apps:
Download an EXIF viewer app from the App Store, such as "Exif Viewer by Fluntro."
Open the app, import your photo, and View and Remove the EXIF data.
Appstore Link: – https://apps.apple.com/us/app/exif-viewer-by-fluntro/id944118456
Checkout the preview video of Exif Viewer by Fluntro: